Is it better to make an apartment or a villa your home? Two types of home with distinct styles The choice between these two types of housing isn't an easy one. Apartments and villas both have their advantages. There are several criteria which might tilt the balance in favour of the home that suits you best.
Apartment living: what are the advantages ?
In big cities, apartments make up most of the housing, because living there is the economical choice, both in terms of rent and daily expenses. Financial imperatives tend to push us towards buying an apartment, since it might be the least expensive. That lets us spend less and save on our electricity and gas bills. That way, the costs linked to your home are lower, since it is less expensive to heat an apartment than a whole villa.
As it's built on a single level, there's no need to run up and down stairs to find your phone when it rings. An apartment is your private cocoon in an urban environment. You can easily renew the decor of your apartment or move in quickly, with no need for a big budget.
Apartment living requires less maintenance, since if there's a problem, you can call the concierge or the property manager. A maintenance worker is tasked with cleaning shared spaces. If you are short on time, living in an apartment is beneficial, you won't have a lawn to mow or a garden to weed, you'll just have a balcony. Costs linked to the shared areas are paid collectively.
Your security is best looked after in an apartment. A guard watches the entry and you have several layers of access between it and your door. With a digital code or intercom too, the risk of theft or burglary is reduced. It is often possible to have a secure underground parking space, a lift, a swimming pool or gym. Living in an apartment also cuts down your daily commute to work or the shops.
Since it is situated downtown, apartments is close to all major facilities. Amenities like hospitals, shopping centres, cultural and sporting facilities are all close by. Schools and other public services are also not far away, which cuts down travel costs. There are all sorts of transport services and you'll enjoy more events and activities. More information here about buying apartments in Nice: www.haussmannrealestate.com/buying/apartment/nice
Living in a villa: what are the advantages ?
If you dream of a house of your own, you can opt for a villa. The advantage of living in a villa is that is it offers more space and can take the form of a multi-storey or single-storey house.
The bigger, the better. The main point of difference with living in a villa is always of an imposing size, in a quiet and upmarket part of town with magnificent panoramic views close to the seaside.
Its essential characteristics are its refined style, stylish modern architecture, comfort and luxury. Living in a villa means a spacious, bright and cosy interior.
You'll have the luxury of a magnificent garden to enjoy when the weather is fine, and a private pool to relax by in total privacy. You'll have access to the outside to breathe fresh air and you'll have the luxury of greenery everywhere in your gardens, right up to the door of your villa. If you have a green thumb, the garden is waiting for you, with flowers, shrubs, fruit trees and a beautiful lawn. If you are tempted, you could host barbeques with family and friends.
If you have children, they can make the most of the interior, roaming around in safety without the need for supervision. Living in a villa by the seaside, you can make the most of the small pleasure of living by the sea: beautiful sunsets, the hiss and roar of waves breaking…If you want to keep a pet, all choices are open to you with a villa.
Living in a villa on a seasonal lease or over the long term, you'll be in a natural environment. As the owner of a villa, you'll have a certain freedom and independence, since you alone will decide what alterations to make. You won't need to ask for anyone else's opinion if you want to redo the front of your house or add an extension or two, which is very valuable if your family grows. You'll live in a natural environment, with plenty of space and storage. With no need to worry about a parking space, problem neighbours or other noise, you'll have confidence and peace of mind. Living in a villa, conflicts with neighbours are few and far between.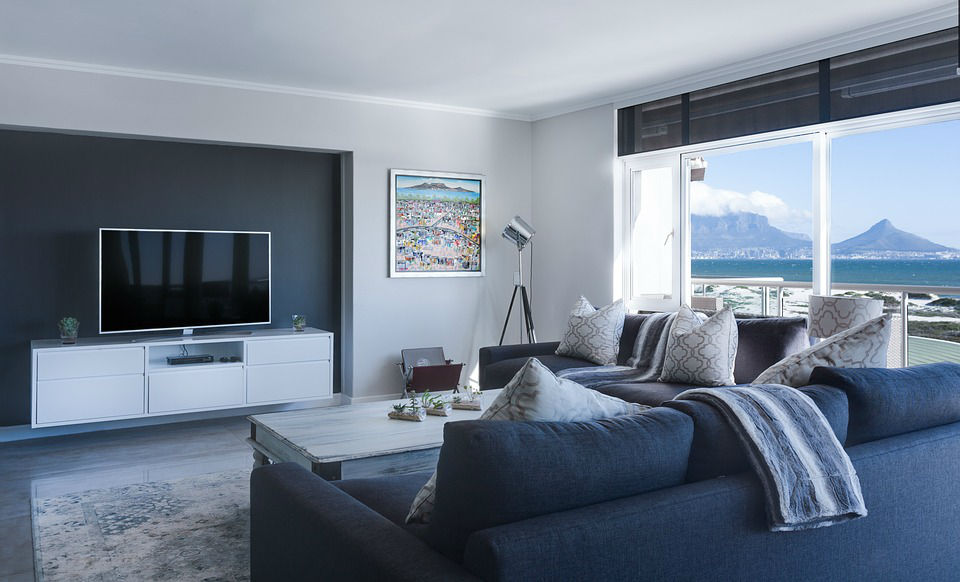 So, will it be a house or an apartment?
Living in an apartment or a villa is not only a question of accommodation, but a choice which depends on your lifestyle. Each of these homes has its pros and cons. The decision of living in an apartment or a villa depends on personal situations, relationship status, age, tastes and desires as well at the lifestyle you want. If you're single, you can put your money aside and live in a large house later.
But, if you already have a family, you want to move to a permanent home, and your budget permits, take advantage of it by buying a beautiful house. If some people prefer to live downtown, where getting around is easy, others prefer the wide spaces and quiet surrounds which living further out provides, avoiding the hustle, bustle and noise of downtown. Although a villa gives you a little distnace from your neighbours, living in an apartment lets you have a rich and animated social life. An apartment is more convenient for a student, a young professional or a small family, as well as a first-time home buyer.
A villa, on the other hand, is made for couples with several children, or for people looking for some peace and quiet. For a whole range of reasons, it is fairly difficult to choose, because it depends on your lifestyle and your budget, since a villa is more expensive. Sensible consideration is called for if you are asking yourself where to set up home: in an apartment or a villa?
Between the independence of a villa and the convenience of an apartment, the choice is in your hands. But in either case, the key is that you feel at home.