There's something obvious about wanting to move to Paris. And this is even more obvious when you are young and active in the working world. And indeed, it's undeniable. Paris has an appeal for all sections of the population, which is explained by the extraordinary combination of many characteristics that we don't find in France, or only to a limited extent.

Living in the most beautiful city of the world
All Parisians will tell you, Paris is the most beautiful city in the world. If you ask a Parisian born in the capital, you could call it chauvinism. But when you see the large population coming from all over the world, from the most modest people to the biggest stars or political figures or sportsmen, then yes coming from them, the argument is much more believable. And even if Paris is not the most beautiful city in the world, it remains subjective, Paris is still an extraordinary city. Its cultural heritage, we immediately think of the Eiffel Tower but we must not limit ourselves to it, we are envied all over the world.
We could talk about Parisian gastronomy, which has an unfailing reputation all over the world. The greatest caterers, often French by the way, have or have had their main table there. Paris is also the fashion city for the most experts in this field. Paris is a cultural city with the presence of the largest museum in the world, the Louvre, whose collections, with the Mona Lisa as its main symbol, are the envy of the greatest museums.
Other districts such as Montmartre and the Champs Elysées are also worth mentioning. But what makes Paris is the connection between these magical places, these cultural places, these urban landscapes embellished by a meander of the Seine, an Arc de Triomphe or an Eiffel Tower. So yes, there's certainly enough to say that Paris is one of the most beautiful cities in the world and that living there is an intense and unforgettable experience.
The ideal geographical location of Paris
If Paris attracts people wherever they live in Europe and even all over the world, it is also because of the city's special position. In France, the multiple lines of transport that leave Paris, as well as the two international airports, make it the focal point of cultural and economic life. In Europe, Paris benefits from this same central location. Neighbouring London with the Channel Tunnel and air connections, Paris is at the very heart of Europe and the major European capitals are generally less than two hours away by plane. And the train, via the TGV or the expressways, also help to reduce distances. Finally, wherever you are in France or Europe, you are close to Paris, and vice versa.
Exceptional leisure and entertainment offer
The range of leisure and entertainment is quite simply exceptional in Paris and its great suburbs. One example is Disneyland Paris. The set of two parks in the colours of Walt Disney's Mouse offers a permanent show for children and adults. With an overall attendance of around 15 million people a year, it is easy to see why it is an essential part of tourism in the capital.
In addition to Disneyland Park, there is also the park dedicated to Asterix, located in the north of Paris. Entertainment also means the possibility of partying. Restaurants, bars, nightclubs, performances, there's something for all tastes. You can treat yourself in a small restaurant or a bistro with simple and fast food.You can also try the most beautiful tables in the country to celebrate a special occasion or give yourself the opportunity to taste meals of incredible delicacy.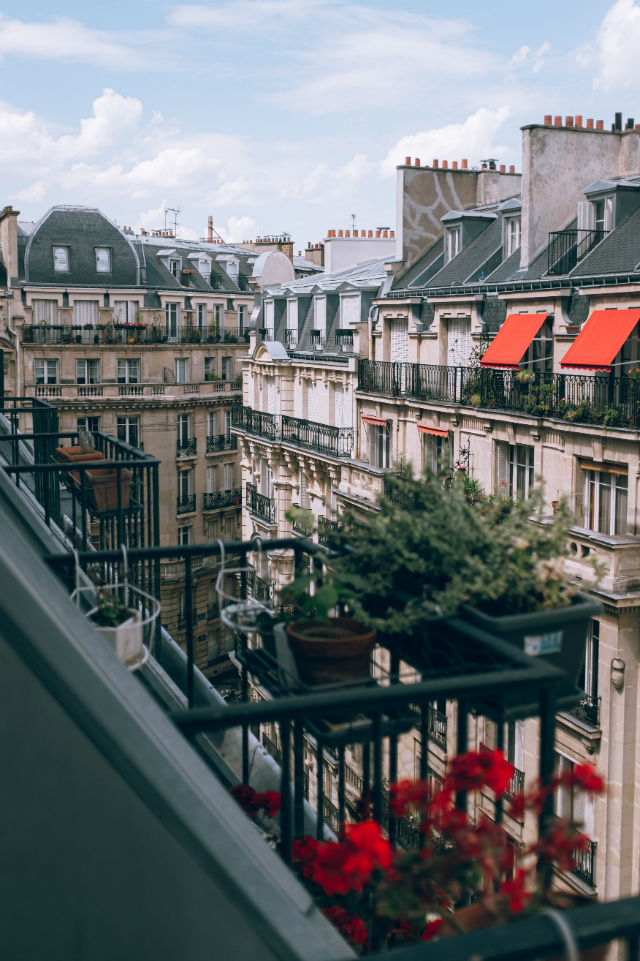 All this is Paris, multiple opportunities to go out, whether you are with your relatives, friends or living there with your family. In terms of entertainment, one will also think of theatres and show venues. It is easy to go to the theatre in Paris, as the city is home to almost all of France's theatre productions. The same goes for all tours. Whereas in provincial towns the performance is made on a single date, whether it is enough or not, Paris can accumulate several weeks of representation. This makes it possible to go to the period one wishes, and not the one imposed by the artist and his touring agent.
Cultural diversity
If you come to settle in Paris, it is because you know that its cultural and entertainment offerings provide a variety that you will not find in any other French city. Paris monopolizes the great majority of artistic approaches, conquers all the biggest national and international exhibits, and offers museums with the most impressive collections. And this is essential because choosing to live in a big city like Paris means treating yourself to a rich cultural life. Concerts, exhibits, events, museums, theatres, opera, there are only good reasons to get out of the house every night when you live in Paris.
Choosing not to live in Paris undeniably means giving up a large part of the French cultural life. The international exhibitions that stop over in France for a few months do so in Paris, because it is there that they attract the largest audience. Major concerts organised by artists touring the world are held in the great Parisian venues such as Nanterre, Bercy or the Stade de France. Some Parisian museums are relocating, such as the Louvre, which also lives in Lens and Abu Dhabi. If this is indeed an exception, this relocation of the largest museum in the world does not offer the same setting in Lens as in Paris.
The variety of shops
When choosing a house or an apartment, the proximity of shops is a matter to be taken into account. Even if you have to go shopping, it doesn't have to be a time-consuming activity. The least that can be said about Parisian shops is that you will always have them on hand. The capital is full of shops of all kinds. There are grocery stores for everyday shopping, they are found in large numbers. In addition to food, you can find all the unimaginable variety of businesses.
Exotic specialities, rare products, niche shopping – all you have to do is need something to find it very quickly and easily. In addition to retail, luxury shopping is also available in Paris. The Champs Elysées are the showcase of the major luxury brands that have set up their stores there to display their products in the most elaborate settings.  On the Place Vendôme, close to the famous Champs Elysées, the world's top jewellers and watchmakers have set up their shops.
This is also Paris, many places to experience exceptional shopping which, even beyond the boutiques, brings many Parisians to life through the economic spin-offs that these shops provide.

Prestigious schools
People also come to Paris for its prestigious schools or its great universities. Those who are planning to pursue higher education or university research know that everything is concentrated in Paris. The greatest schools are all there, and scientific or university research opportunities are also found in Paris or in various establishments in the suburbs. The BNF, the National Library of France, is the very example of these temples dedicated to culture and research.
When you are a family with children who are meant for a successful school career, Paris has a very special aura. Moreover, the city obviously attracts French people who want to put all their chances on their side in terms of academic success.But this is true everywhere in Europe, where certain great schools attract students from all over Europe to take advantage of the opportunities offered by the city.
Paris is a magical city, a dream come true all over the world. There is, of course, the impression of an open-air museum, where each street contains an exceptional building that has contributed to the history of France. But as rich as it is, it is not as much of a pleasure to live and work in a big city. So if Paris succeeds very well there, it is also for the richness of its cultural life, for its multiple opportunities both in terms of studies and work.So if you are planning to settle in Paris in a rented apartment under the roof, invest in real estate, buy a property for yourself, it is essential to call on a professional.
A Parisian real estate agency such as John Taylor knows perfectly well this saturated market, with very fast changes and permanent pressure.